For me, safe sex is about establishing lines for open and non-judgemental communication. This is what I wanted to communicate through my poster design. Here, SAFE SEX is a mnemonic, an acronym for secure disclosure.
"35 years ago the first HIV infection was found in the Netherlands. After that, the global HIV / AIDS epidemic grew in the country. This had major implications for the youth culture, sexual freedom, and the (gay) emancipation. This changed how sex was perceived in the 80s and 90s. Today, HIV positive is not an immediate death sentence. Yet safe sex is still a major issue. Not only because of HIV, STIs, and unwanted pregnancy but also from a social impact.
How experienced youth (safe) sex in 2016? What do they think about the dangers of unprotected sex? What do they find healthy sex? Do they reflect on social issues such as; prejudice and stigma, inequality in obtaining medications, etc? Participating students were asked to shape their personal views about 'I Save Sex' in a poster design."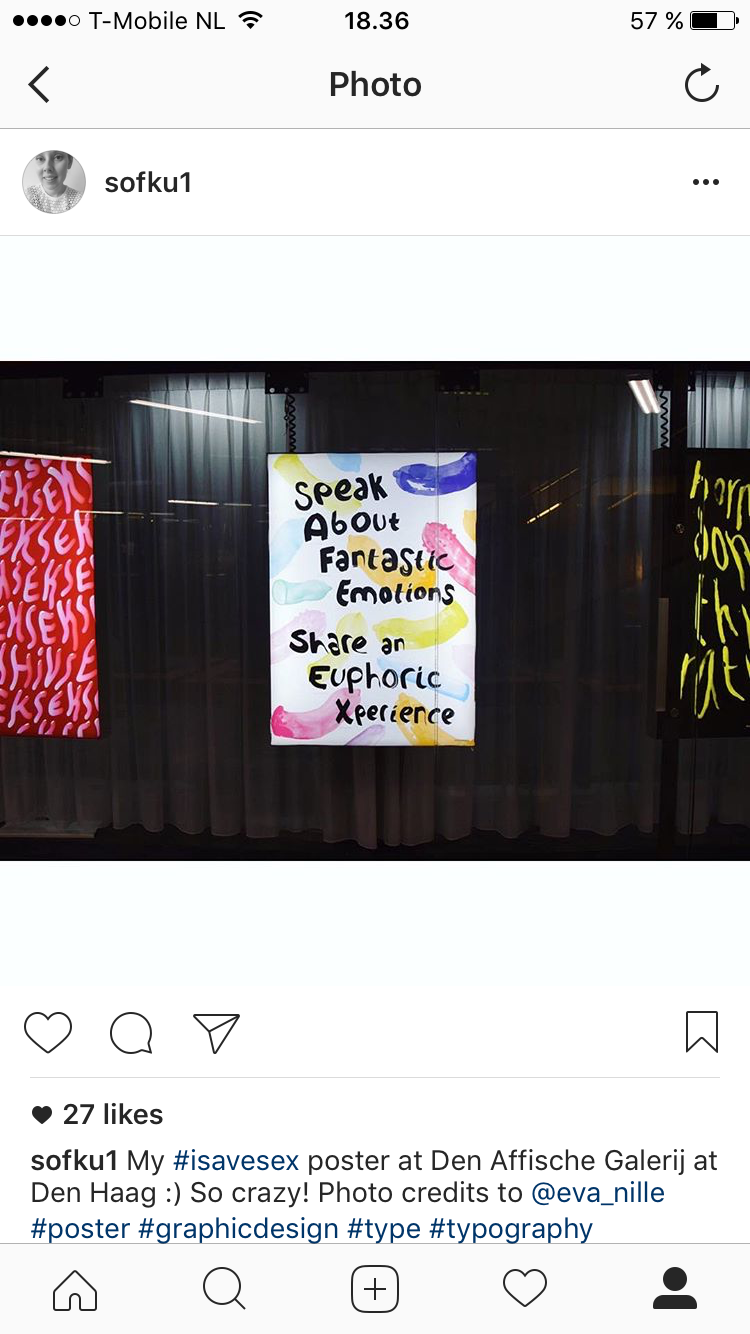 For the tenth time, Poster Gallery (The Hague) and the 3sec.gallery (Breda) organized a poster competition for freshmen graphic design students. In 2016 the academies of Antwerp, Arnhem, Breda, The Hague, 's-Hertogenbosch, Eindhoven, Rotterdam, and Tilburg took part in the competition.
From all the entries the jury chose the 60 best posters. These were simultaneously screened in The Hague and Breda from late June to late August.